Meet Our Team

The dedicated staff at Cooley Smiles assist Dr. Aaron Cooley and Dr. Brandon Cooley in delivering exceptional care to our patients. We invite you to get to know your dental team!


---
Dental Hygiene Team
Our hygiene team works with each patient to provide not only the best in professional cleanings and gum restoration, but individualized education regarding your oral health.


Meet Jaimie!
I'm Jaimie, originally from the Pacific Northwest! I have been working in Dental for over 10 years with my Bachelor's from Eastern Washington University. I love everything about teeth and patients; I have been convinced Dental Hygiene is my calling!

On my free time my husband and I love to travel the world! I love to cook and try new cuisines, as well as spend quality time with our Persian fluff, Fifi!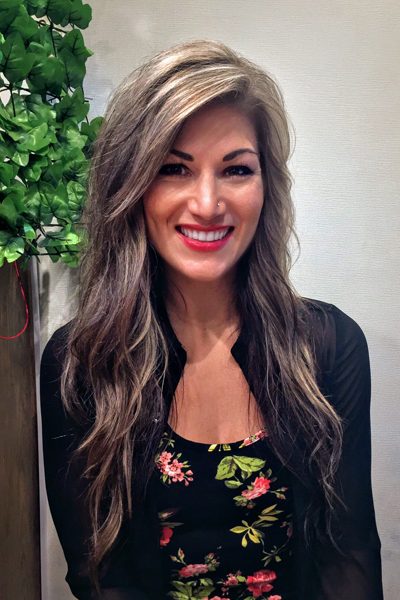 ---
Dental Assistant Team
Meet Ramie!
Hi, my name is Ramie - I am a registered dental assistant here at Cooley Smiles, Everett. You may also see me in the front office helping out. Like my name, I consider myself pretty unique. I love dentistry, and I really enjoy being able to experience new and innovative techniques and equipment to bring the best possible care to our patients. When I am not wearing my clinical coat, you can find me chasing around my son, camping, cooking, and hitting the slopes with my boyfriend, and our 3 dogs.

I really look forward to meeting you at your next appointment.
Meet Shaina!
Hi My name is Shaina! I am a registered dental assistant here at Cooley Smiles, Everett! I love being a part of this amazing team and their true dedication to their community and patients. I am a mom of three and it lights up my life; you never know what will happen – which is always an adventure. When not with my children, I really appreciate my quiet days, and time to myself to get some things crossed off my to-do list. I have been in dentistry for about 6 years and I have had the pleasure of working with Cooley Smiles for a little over 3 years.
---
Administrative Team
The administrative team at Cooley Smiles assists our patients in scheduling appointments, answering treatment questions, and helping you understand your dental benefits and financial responsibilities. Our team helps ensure that the practice runs smoothly, and that we remain on the cutting edge of best practices in dental management.


Meet Bridget!
Bridget is our Regional Office Manager. She has worked together with the Cooley's since 2011 and started her dental career over 13 years ago as a Registered Dental Assistant. Bridget now oversees all 3 locations in assisting with management and patient care. She has enjoyed getting to know and serving our patients and their families in providing the best care & dental experience here in our office. She takes great pride in not only her work and team here at Cooleysmiles, but being involved in the community and serving others.

Bridget and her husband have 3 young daughters that keep them busy and thriving, and values their time spent together. She truly enjoys her role here in the office and considers the staff family- She looks forward to meeting you, your family and helping answer any questions you may have.
Meet Julie!
Julie is the office manager for the Everett location! Julie joined Cooley Smiles as part of our Everett front office team in 2018; she has over 12 years of dental experience split between the clinical and front office. She is also a Registered Dental Assistant, making her well versed in both clinical and administrative. She loves being a part of the Cooley Smiles team and helping establish our new practice here in Everett. Julie really enjoys the interactions with patients and making them feel right at home. She also enjoys helping patients navigate the complexity of their insurances, answering tough questions to ensure they feel comfortable and confidant going forward with their next steps in treatment.

On her off time you will find her playing with her children, Haliey and Lucas, or enjoying a summer time BBQ!