Recovering from Dry Mouth is Not As Easy as Drinking Water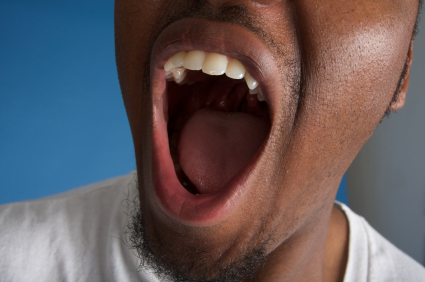 If you suffer from dry mouth, you might think the simple solution is to drink more water. While that can certainly help with some short-term effects, dry mouth is often a chronic condition that needs more intervention.

Whether your dry mouth is from medication, an underlying medical condition, or smoking, it is important to take steps to correct it.


Effects of Dry Mouth
Dry mouth occurs when the production of saliva is inhibited. While this may not seem like a big deal, the saliva actually plays some very important roles in your health. Not only does it start the digestive process when you chew food, but it also helps to keep your teeth healthy.

Saliva washes off food particles and bacteria from the teeth, and it also helps to neutralize harmful acids. Without this defense, bacteria and plaque will quickly build up on your teeth, leading to decay, cavities, and gum disease.


Treating Dry Mouth
To treat dry mouth, you must first identify the cause of the problem. If you suspect that a medication is causing the problem, talk to your doctor about switching to a new drug. If that isn't a possibility, he may be able to prescribe an oral rinse that can restore the moisture in your mouth. A medication called Salagen may also be recommended, as it works to boost the production of saliva.

In addition to these treatment options and drinking water, there are other self-care steps that you can try. Chewing sugar-free gum may help and use of a room vaporizer in your bedroom can add moisture to the air. An over-the-counter saliva substitute might also be a good idea.

If you suffer from dry mouth, be sure to visit your dentist regularly. We can offer further advice on how to combat the problem and will ensure your teeth remain healthy.